Your Guide to Winery Design and Construction
April 25, 2023
Winery Construction
Few types of facilities have more invested in their design than wineries, especially if they incorporate tours, hospitality, and tasting rooms. Beyond the aesthetics, the details in the construction of winery production facilities are vitally important to the final product. This guide will take you through the entire winery design and construction process starting from the conceptualizing and planning phase to the final post-construction details.
The Winery Design-Build Construction Process
Design-build construction integrates the multiple disciplines of design, engineering, and construction into one process for a smoother, more efficient experience for all concerned. Clients love design-build construction, because they have just one contract to sign, and one cohesive team of industry professionals, all dedicated to making their vision come alive.
The winery design-build construction process includes four main phases:
Winery Pre-Construction Planning
During the construction planning stage, your team of winery designers, builders, and engineers will meet with you to review the particulars outlined in the contract and any supporting documents. This will be the time for setting timelines, quality control hold points, and budgets. An integral part of this phase is nailing down the "why" behind the particulars set forth, so that the ultimate vision and goal is never compromised. An experienced winery construction firm will implement a strategic plan to ensure any unforeseen events or changes in schedule are handled appropriately.
Value Engineering
Value engineering can occur throughout a construction project but is most effective when begun during the planning stage. During this process, your winery construction team will critically analyze the project as a whole to ensure maximum efficiency of their methods, material sourcing, construction timelines, and budget allocation. Early value engineering can help increase productivity, optimize your budget, and reduce project delays all while increasing the value of the finished product.
Site Preparation
Site preparation starts with the construction survey. A construction survey is performed to ascertain the best location for the new building(s) with regard to access, drainage, utilities, and soil composition. This information is documented on the civil plans and is incorporated into your project's permit plan set. To obtain permits and approvals for construction, an accurate site plan is required, which relies on the findings from this construction survey. From there, the earth moving begins: grading, excavation, soil compaction, and drainage.
Winery Design
The winery architectural design process will likely happen at the same time as the pre-construction planning phase, because they are so interdependent. The designer will work closely with the engineers to seamlessly integrate all safety and regulatory requirements into the structural drawings. They will also be consulting with you to truly personalize your establishment with your must-have design elements with regard to form, function, and style.
Sustainable Winery Design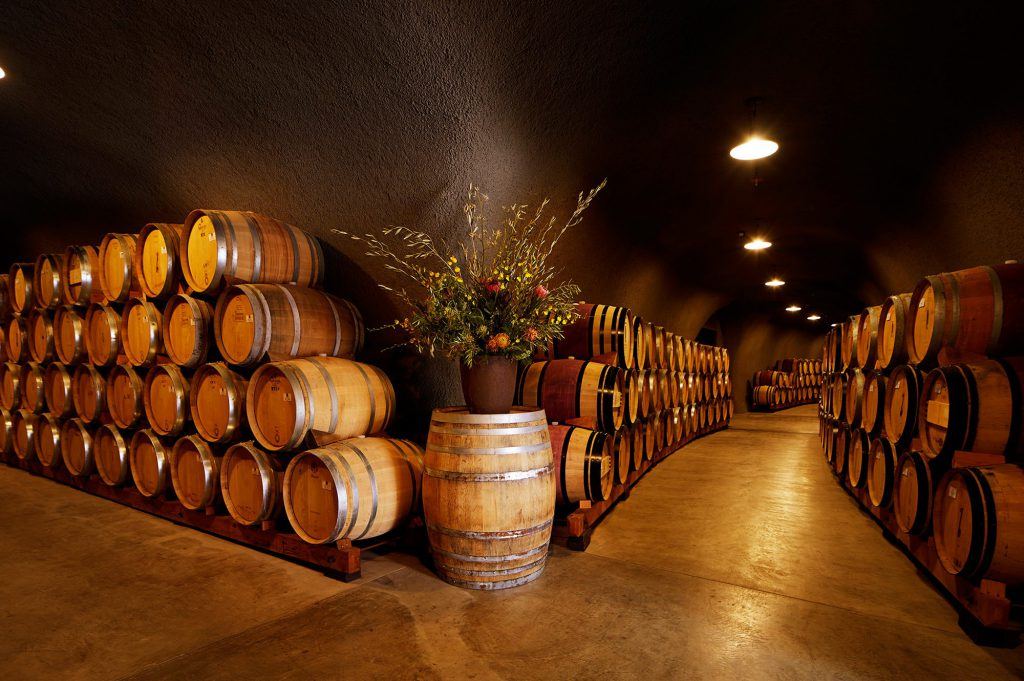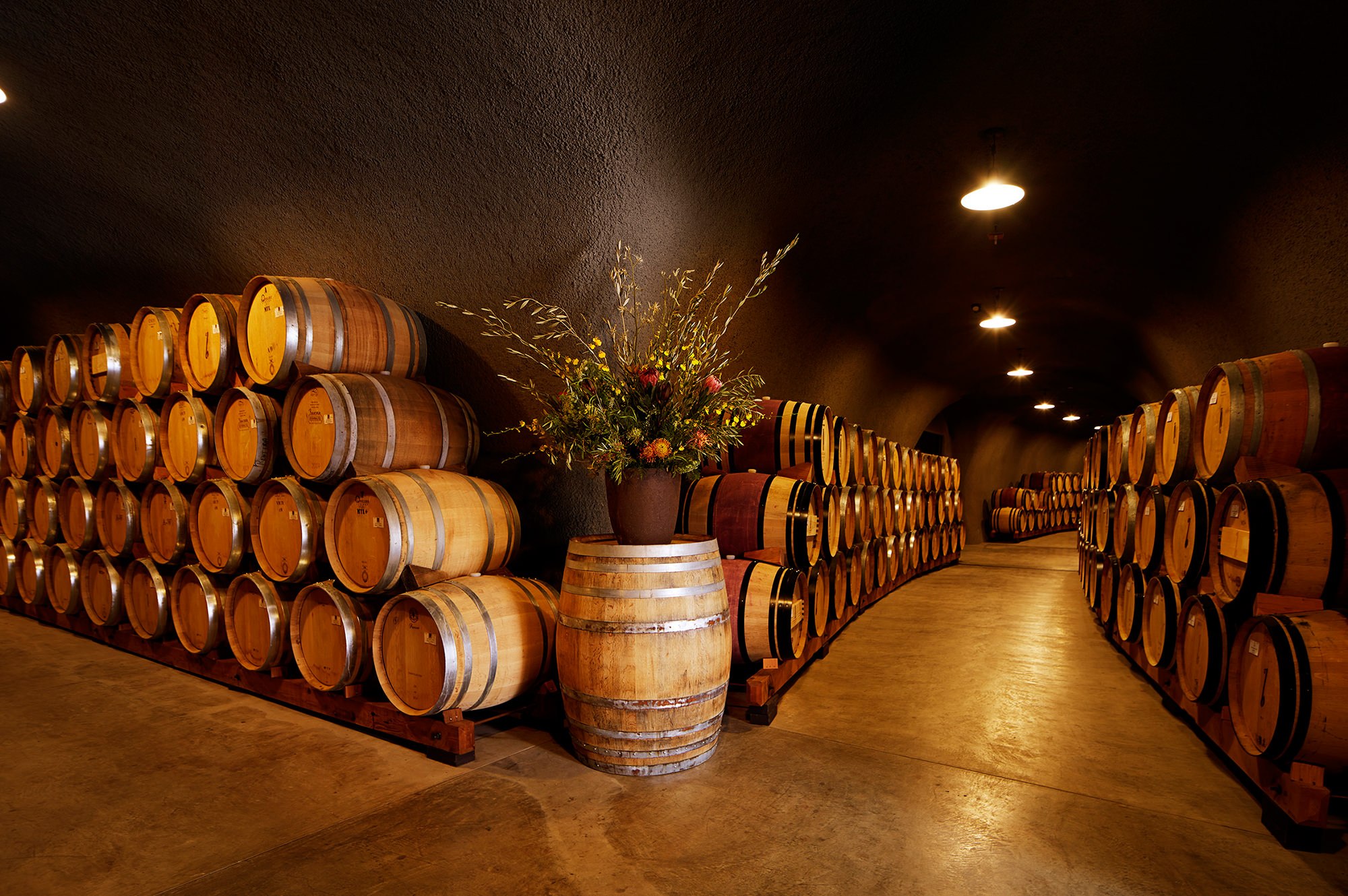 More and more wineries are turning to sustainable design elements to maximize the energy efficiency of their establishments. Some of the most effective ways to design a more sustainable winery include:
Using building materials such as recycled, certified sustainable, or reclaimed options, are at the heart of a sustainable winery design. Additional options might be LED lighting with timers and motion sensors, solar panels, cement floors, rain catchment, and onsite waste treatment.
Read "12 Ways to Build a More Sustainable Winery Production Facility" for more sustainable winery design ideas. 
Hospitality and Experiences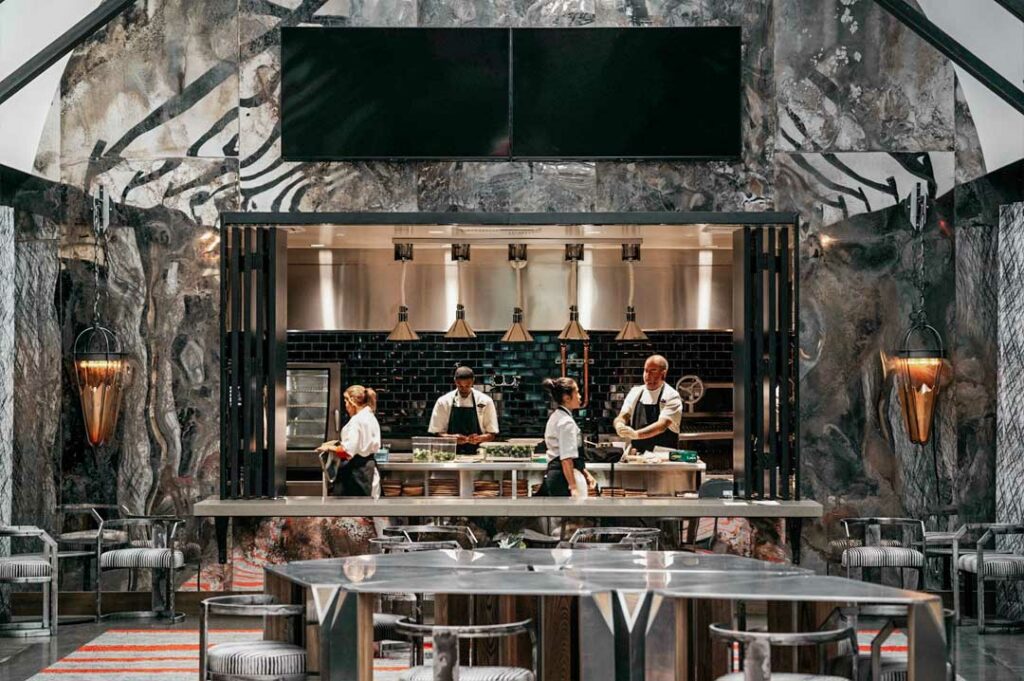 Wineries rely heavily on hospitality. To attract wine lovers to your new winery, you may want to include additional amenities like a commercial kitchen, a dining room, wine tasting rooms or lounges, spaces for private events, or outdoor seating. Some wineries feature an herb and vegetable garden for farm to table wine pairings, a bocce ball court, a lavender field, an amphitheater, or a sculpture garden. All of these elements can be incorporated into your design and implemented by your winery construction team, even down to the landscaping.
Wine Processing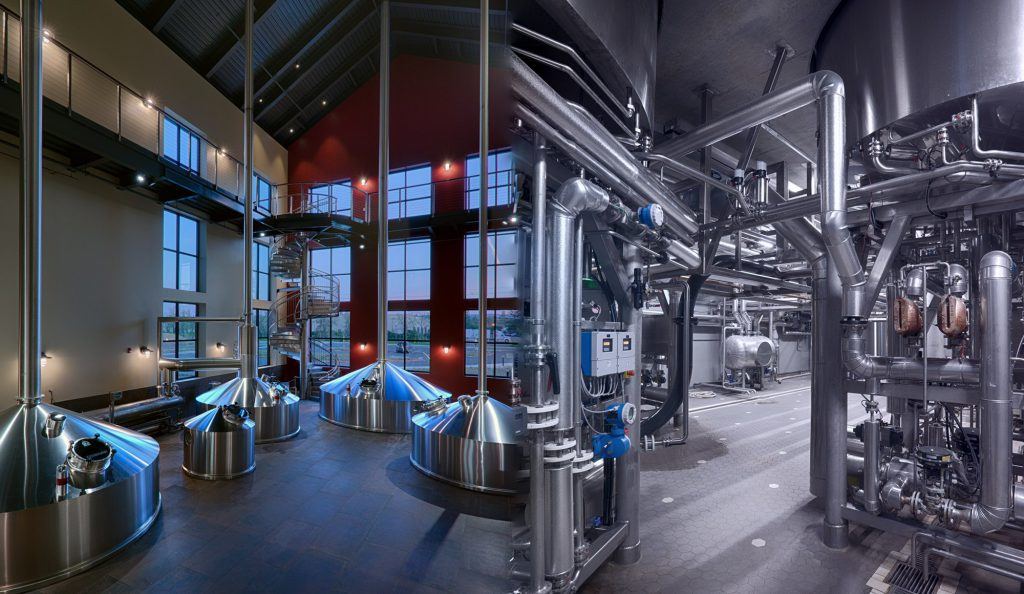 When designing your winery's functional buildings and systems, a general contractor with winery construction experience will understand the big picture and your particular needs. They will also understand ADA and OSHA requirements for every link in the wine production chain to ensure your winery, and its administrative offices, kitchens, and restrooms meet or exceed all standards.
A winery construction firm can handle everything you may need for your production facility, including:  
Crush pads
Gravity flow systems
Tank farms / rooms
Bottling systems / rooms
Waste treatment and septic solutions
Wine caves / barrel rooms
Storage
Winery Construction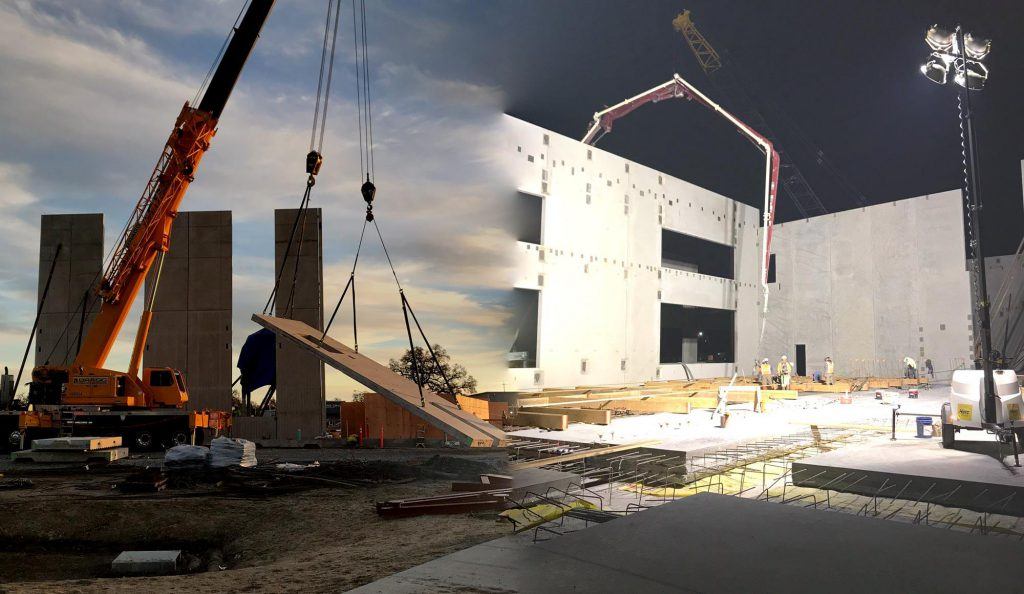 Your winery construction team will be responsible for handling everything from demolition to foundation and framing, to utility and equipment installation, and everything in between. They will also maintain and provide you with detailed records of all permitting and inspections conducted during the construction phase.
Final Inspections and Site Clean Up
After the winery construction is complete, you will be able to walk through the site with the general contractor to inspect the work. While walking through, you and the contractor may notice a few things that still need to be finished or corrected. These will go on a "punch list" that the build team will work on before a final inspection and sign off. Your general contractor will also ensure the entire site is cleaned up, and your winery is ready for immediate use.
FDC Wants to Be Your Winery Construction General Contractor
Facility Development Company has built more than 100 wineries in California's wine country and beyond. We know how to design a winery and have experience with every aspect of winery construction. We apply our 40 years of experience to every project we undertake, from boutique wineries to 160-acre wine processing plants.
Prisoner Wine Company, was featured in Haute Living San Francisco for its beautiful architecture. Continuing our relationship with the Trinchero family, for whom we designed and built Trinchero Family Estate and Wine Cave in St. Helena, California, we recently completed a 850,000 square foot expansion project for their Sutter Home processing plant in Lodi, California.
We invite you to browse our gallery of winery design and construction projects, or contact us online, or by phone at (707) 523-1722 to learn more about our winery construction services.