The Ultimate Guide to Wine Cave Construction
October 31, 2023
Winery Construction
Picture this: a cool, dimly lit underground sanctuary lined with rows of aromatic wine barrels, each one holding the promise of a future vintage. Welcome to the world of wine cave construction, a timeless storage and aging tradition that blends ancient technique with modern craftsmanship.
There's a reason why wine caves have been around for almost 7,000 years. Underground caves naturally maintain low temperatures and high humidity that keeps the wine from evaporating, without the need for complex and costly climate control technology. This saves wineries an annual average of 3 gallons of wine for every barrel. In addition to offering an effective aging and storage system, wine caves supply unique advantages like maximized real estate usage, energy efficiency, the opportunity for memorable guest experiences, and more.
A Comprehensive Guide to Wine Cave Construction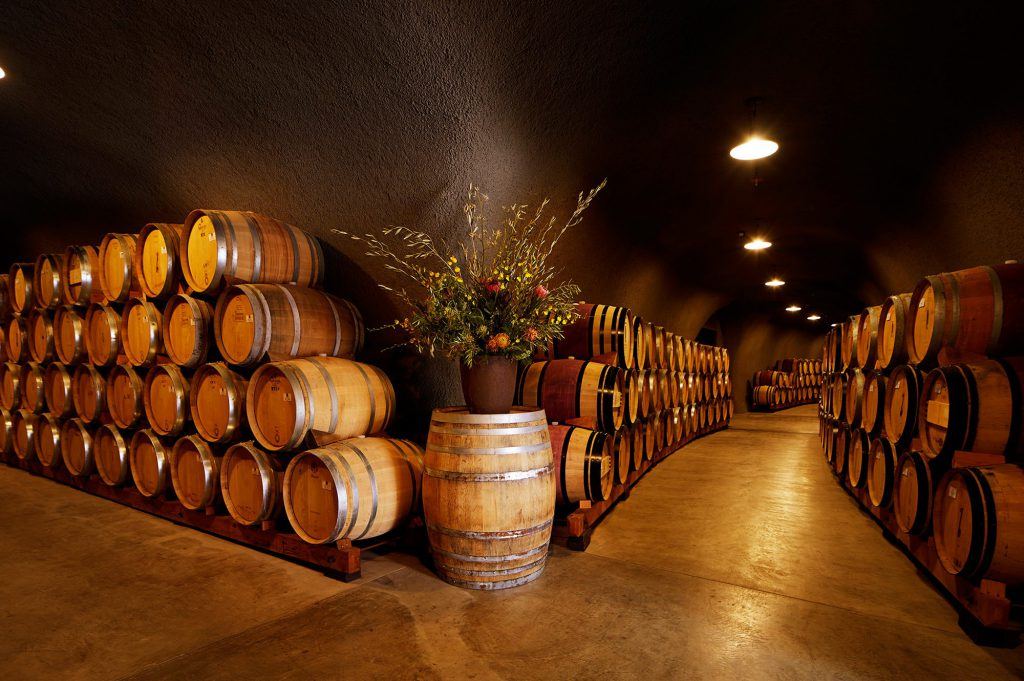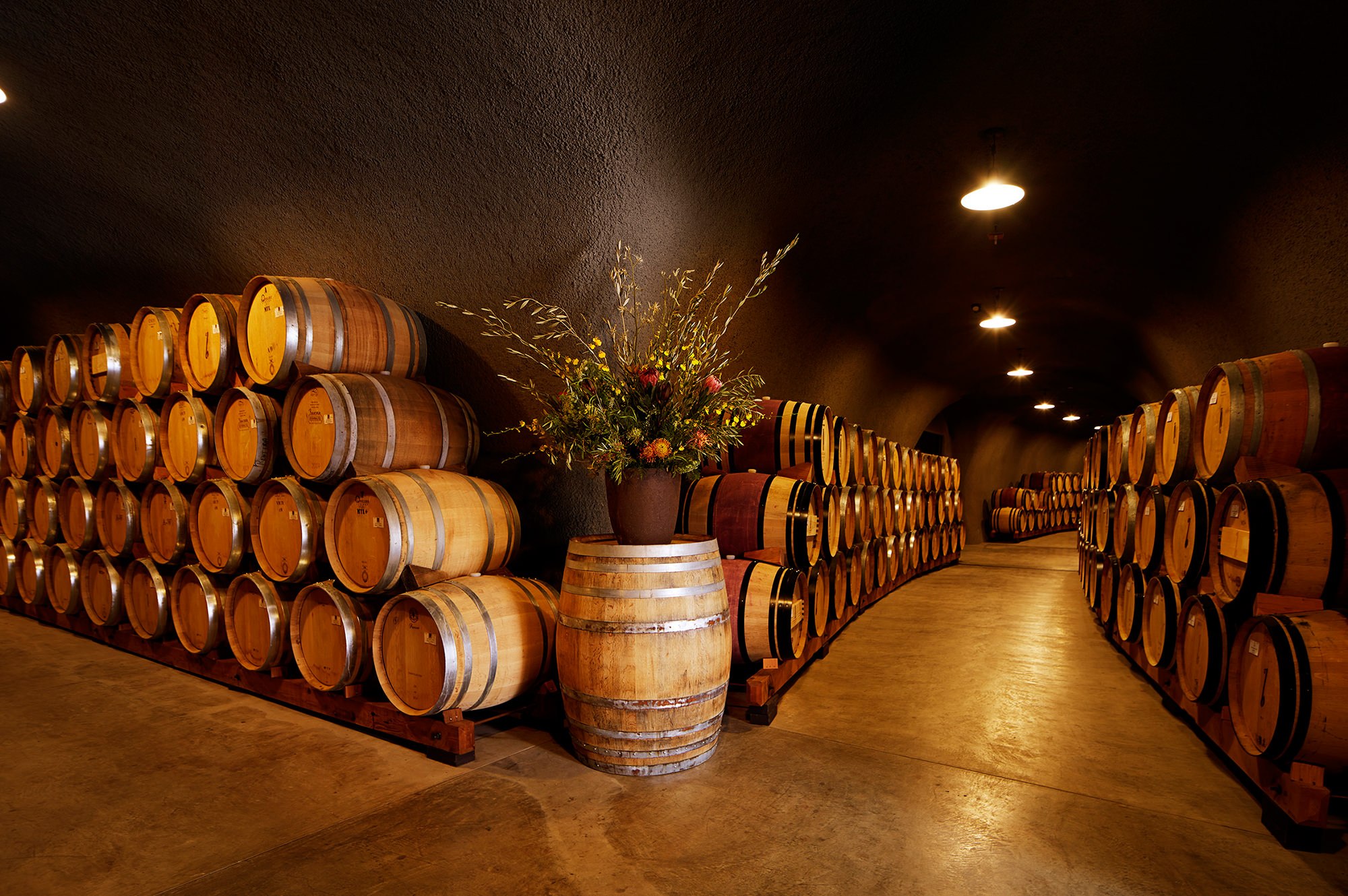 From pre-construction planning to the final inspection, this comprehensive guide to wine cave construction will illustrate the intricate process of building these beautiful subterranean spaces. Read on for an inside look at what it takes to construct a premier wine cave.
The Wine Cave Construction Process
The wine cave construction process involves a series of careful steps to ensure the creation of the optimal environment for wine aging and storage. Whether you're adding a wine cave to an existing facility or incorporating one into the construction of a new winery, careful planning and execution are essential.
Wine Cave Pre-Construction Planning
Pre-construction planning for a commercial wine cave construction project is a critical stage that sets the foundation for the entire project. This phase involves a series of tasks and analyses aimed at defining the project's objectives, purpose, and scope. This includes the budget, timeline, material and equipment requirements, and more, as well as ensuring all regulatory and environmental requirements are met.
Site selection and assessment also occur during the pre-construction planning phase. Factors such as topography, geological conditions, proximity to existing structures, and environmental impact are all thoroughly analyzed, as well as any zoning regulations, permit requirements, and environmental restrictions that may apply to the site.
With this information, your winery construction team will be able to optimize their cost and timeline projections. They will evaluate various construction methods and materials to ensure maximum efficiency of the project budget and scheduling allocation.
Outlining, analyzing, and refining all these factors before construction begins is essential to implementing a strategy that is as smooth and effective as possible for everyone involved.
Wine Cave Design Considerations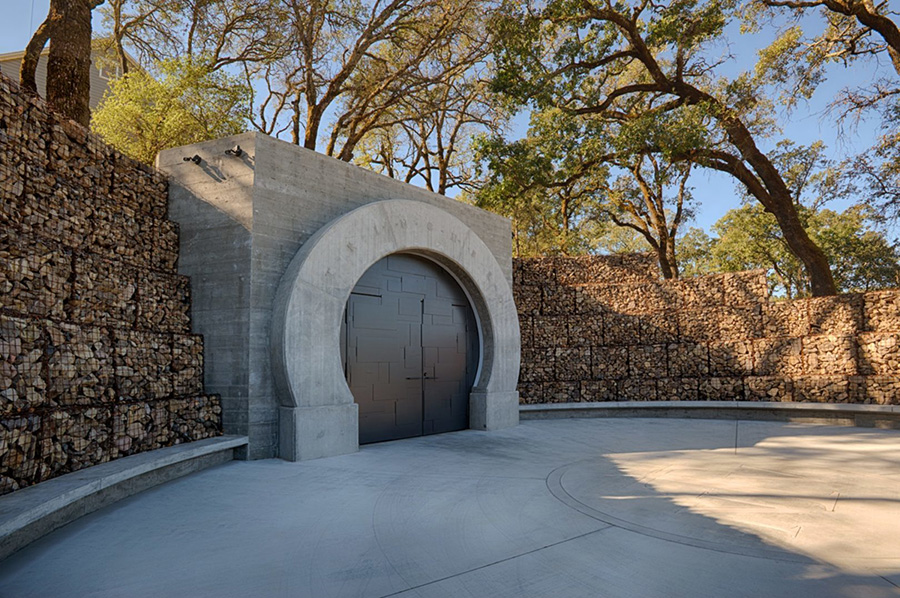 The architectural design of your wine cave will likely be created during the pre-construction planning phase because they are so interdependent. Your design and engineering teams will collaborate on integrating all the safety and regulatory requirements into the structural drawings. While also incorporating any must-have design elements in accordance with your vision.
Take the time to envision your wine cave along with your objectives and desired purpose for the space. Are you incorporating a tasting room into the layout? Will the design style be more conventional and rustic, or contemporary and sleek? Creating an environment that not only stores wine effectively but also enhances the overall experience for visitors requires careful planning and consideration of various factors. Here are some considerations to keep in mind.
Layout and Space Optimization
When it comes to layout and space optimization, careful planning is essential. The dimensions of the cave will be determined based on the desired capacity and layout. Factors like the number of barrels, racks, and other storage equipment should be taken into account.
The layout of your wine cave should allow for efficient storage and easy access to all bottles and barrels, and also be optimized for any tasting room features.
Temperature, Humidity, and Ventilation
Temperature, humidity, and ventilation are all vital to consider when designing your wine cave, as these factors greatly impact the conditions your wine will be stored. To maintain the ideal environment, a wine cave should be kept at a temperature of 55-60 degrees Fahrenheit, with a humidity level of 70-90%. Proper ventilation should also be incorporated into the design to prevent mold and musty odors.
Lighting and Ambiance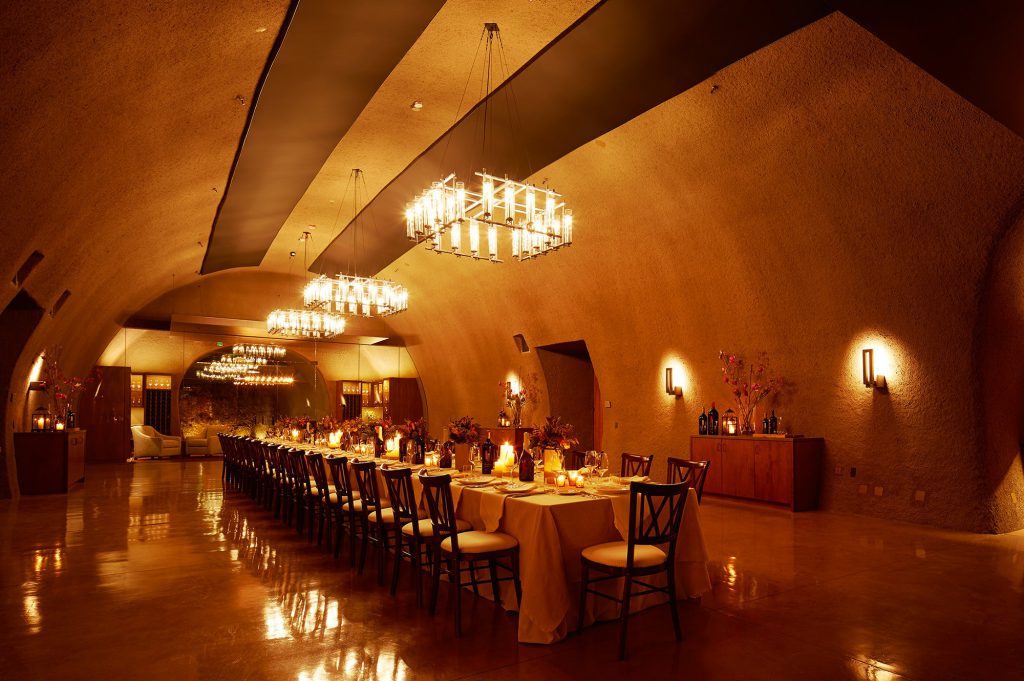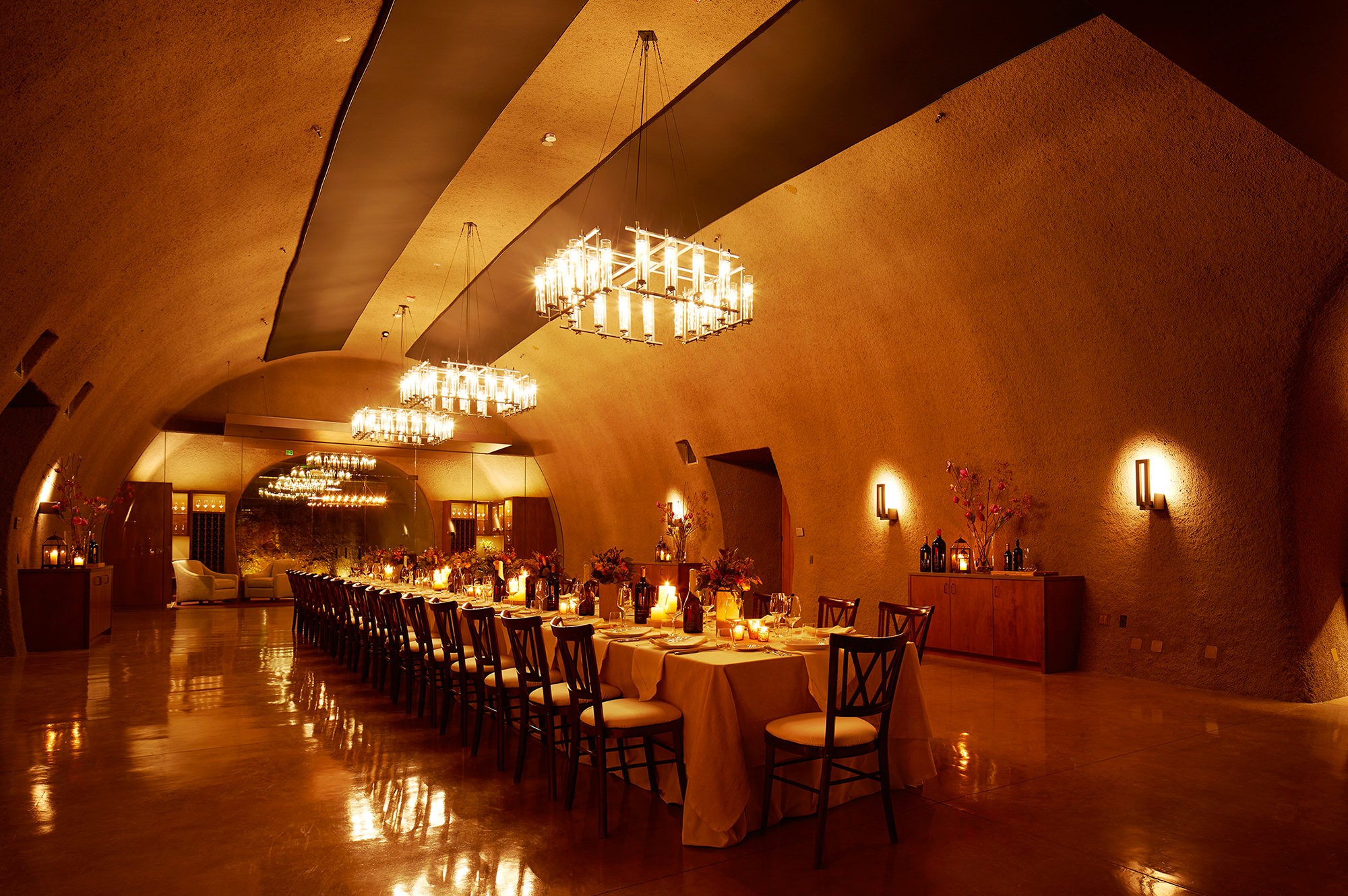 UV exposure can harm aging wine, so it is important to use low-heat, and UV-filtered lighting systems for visibility in a wine cave. If the cave will also include a tasting area, it's important to consider guest experience as well. The atmosphere is one of the most alluring qualities of a wine cave, and lighting can make or break the ambiance. Additionally, since wine caves are typically underground and won't be receiving direct sunlight, proper lighting conditions are essential.
Hospitality and Customer Experience
It's important to design your wine cave with hospitality in mind if you're going to be using it for customer experiences like tasting rooms and tours. You can also consider designing your wine cave to accommodate possible special events.
If this is a purpose you have in mind, the space should be flexible for hosting private parties, wine-themed gatherings, or even intimate weddings. These events have the potential to become cherished memories for your guests and boost your winery's overall brand presence.
What to Expect During Construction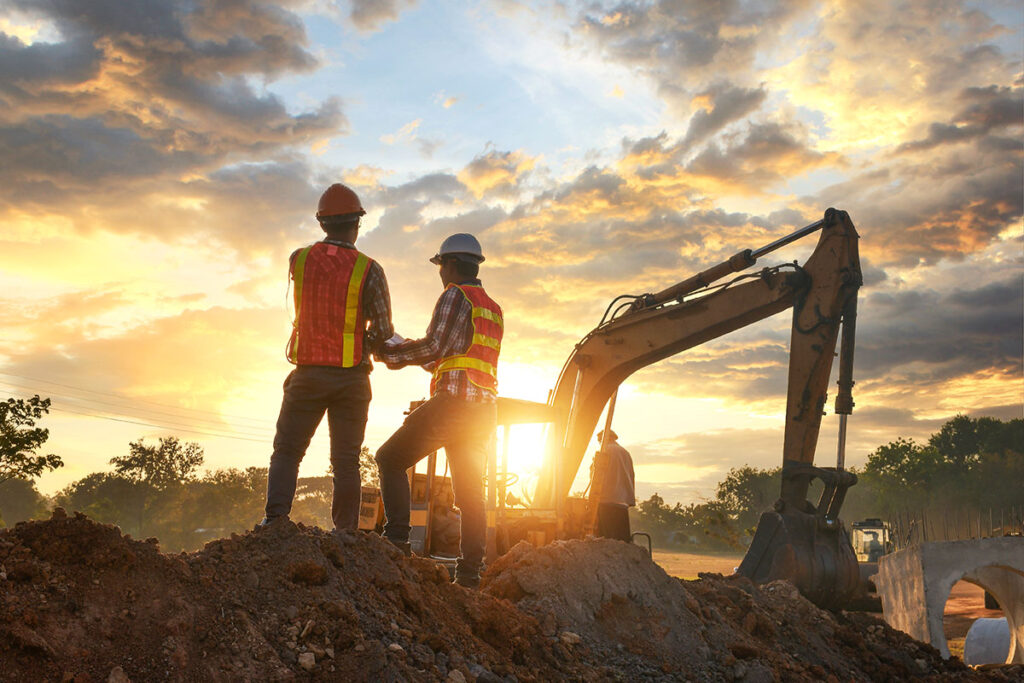 The wine cave construction process begins with site preparation, which typically involves clearing the area and excavating the space. Your commercial general contractor will oversee the demolition and excavation phase, working with specialized teams to create the underground cavity that will house your wine cave.
Modern wine cave construction either involves blasting or excavation to carve out space in the ground. This typically involves the use of heavy machinery. In California, the majority of wine caves are dug using a high-powered roadheader to grind the rock. The caves are later fortified with steel, welded wire fabric, and shotcrete.
Drainage systems, waterproofing, and insulation are then established to safeguard against potential water accumulation and to maintain an ideal climate for the wine. Next, interior finishing like lighting fixtures, flooring materials, and wine storage units will be added.
Final Walk-Through and Inspection
Once the construction phase is complete, your commercial general contractor will guide you through a walk-through to create a "punch list" of objectives to complete before a final inspection and sign-off. These objectives may include minor touch-ups, adjustments, or necessary corrections.
Once the list is complete, a final inspection will be scheduled to thoroughly examine the wine cave, ensuring that all objectives have been met and that everything is up to code before sign-off.
A Trusted Leader in the Winery Construction Industry for Over 40 Years
Our team of experts at Facility Development Company (FDC) has over 40 years of experience providing the highest quality winery design and construction services. We invite you to browse our portfolio of over 100 wineries, spanning several western states.
To learn more about our winery construction services, give us a call at (707) 523-1722 or contact us online today.