Sustainable Winery Production Facility Design Ideas 
April 18, 2023
Commercial Construction, Pre-Engineered Metal Buildings, Winery Design
Throughout the western United States, winemakers and connoisseurs alike are prioritizing sustainability, and seeking ways to be more environmentally conscious every day. Many grape growers and wineries are turning to solutions that save energy and water, and reduce their waste and carbon footprint. When you begin with a sustainable design, build sustainable systems, and build green, this trifecta will gain measurable results, in terms of conservation and consumer confidence.
In this guide, we'll outline a dozen steps you can take to design and build a sustainable winemaking facility you can be proud of.
12 Ways to Build a More Sustainable Winery Production Facility
While instituting small energy-saving and planet-friendly systems later isn't impossible, winemakers can achieve the most sustainability by building it in from the start. That may mean adding a wine cave, using pre-engineered metal buildings (PEMBs), or setting up gravity flow systems. Even installing a more energy efficient HVAC system, a waste management system, or installing LED lighting can make a tremendous difference.
Sustainable Winery Design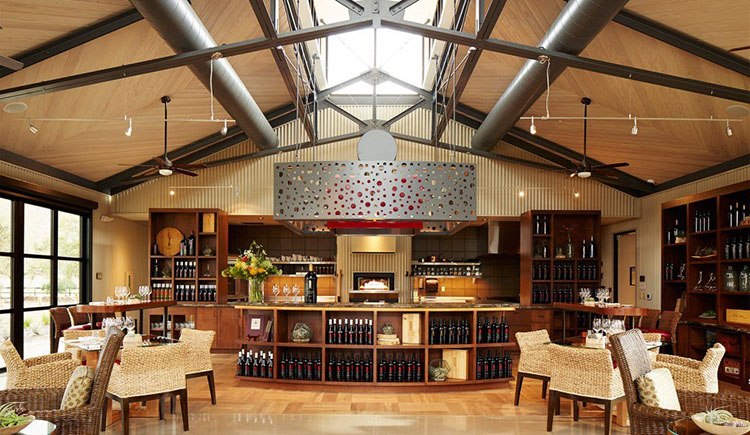 Probably the three biggest decisions when it comes to wine production facility design are the ones that affect your facility's sustainability the most. These big-picture elements are wine caves, PEMBs, and gravity flow design.
1. Wine Caves
Just 20-30 feet underground, temperatures remain fairly constant year-round. The underground storage that wine caves provide insulates your wine against weather fluctuations, preserving it and reducing the amount of energy necessary to maintain the optimal temperature. This reduces operating costs, while also making the wine-making process more eco-conscious and sustainable.
Read three more reasons to opt for a wine cave in "Why More Wineries Are Choosing Underground Wine Caves."
2. PEMBs
Pre-engineered metal buildings (PEMBs) are a great addition to a sustainable winery construction project for many reasons. PEMBs can reduce facility waste, water use and energy consumption. Pre-engineered buildings are both functional and attractive, providing flexible design options for facility offices, fermentation rooms, barrel storage, tasting rooms, and more.
Read "Sustainable Winery Construction with Pre-engineered Metal Buildings" to learn more.
3. Gravity Flow Winery Construction
Gravity flow or gravity-fed wineries rely on gravity to move wine from one phase of production to another, for example, moving it from the maturation tanks, downhill to the bottling room. Gravity flow wineries don't have to run electric pumps, so they save energy, and can even save on maintenance costs.
Read "Your Guide to Gravity-Flow Winery Design and Construction" to learn more.
Energy efficient features for winery production facilities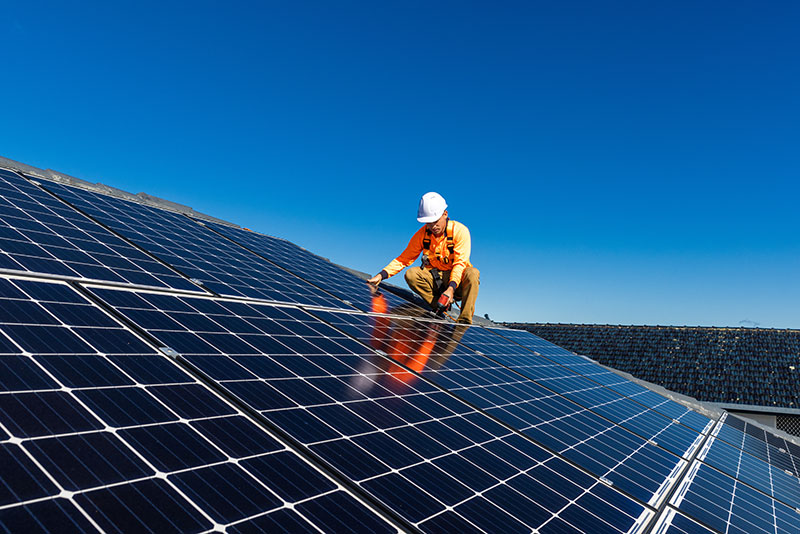 No discussion of sustainability is complete without mentioning energy efficiency. Wineries need a lot of energy to make wine. Employing systems for maximizing the energy used makes a winery much more sustainable.
4. Renewable energy sources
One of the most effective ways to reduce your carbon footprint is to install solar panels on your buildings. It's clean energy and vastly reduces your energy bills.
5. Energy-efficient lighting and HVAC systems
LED lighting requires a fraction of the energy of traditional incandescent bulbs. When designing the lighting for your buildings and parking areas, this one simple choice will measurably lower your energy usage and utility costs. Likewise, with an energy efficient HVAC system. In addition, the more daylight you capitalize on, the less light you'll need. Skylights and more windows, so long as they're tightly sealed, with a low UV rating, can reduce your lighting needs still further, especially when paired with dimmer switches that allow you to reduce the wattage on sunny days.
6. Eco-friendly Insulation
Thick insulation, or thick walls, holds the heat or coolness in, providing a more controlled environment with less work for your HVAC system. Designing your building to face south and installing fewer windows on the east and west sides can maximize the effect of your well-insulated walls and make your facility's temperature easier to regulate.
Sustainable Winery Building Materials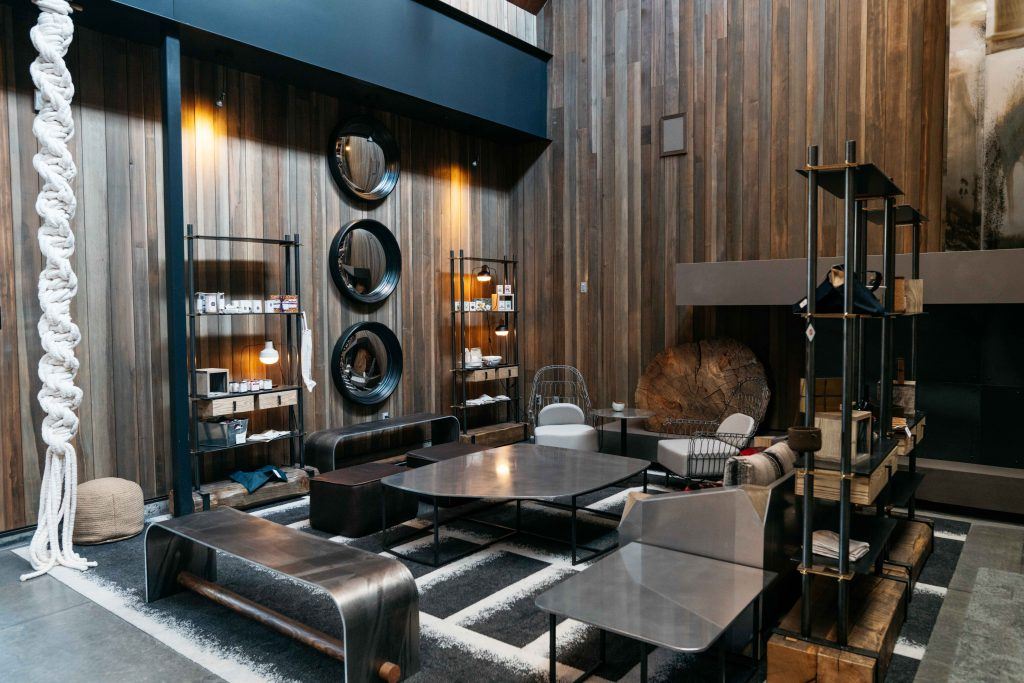 Sourcing eco-friendly building materials is a key element to a successful sustainable winery construction project. With the rise in sustainable building across industries, many more types of materials exist today, making this a more manageable option.
7. Low-impact Building Materials
Low-impact building materials require less energy to produce because they are created using recycled and manmade materials, such as plastic or steel. These low-impact materials help reduce the reliance on limited natural resources, and require less energy to produce, since the raw materials have already been recycled into a usable form. For example, AshCrete uses fly ash, a bioproduct of coal plants, for a very strong material that can be used instead of concrete for walls. Very poetically appropriate for a winery, wine corks can be reclaimed to make flooring and acoustic ceiling panels. In FDC's B Cellars sustainable winery construction project, recycled corrugated steel was used.
Read more about the project on B Cellars Winery and Wine Cave's sustainability page.
8. Certified Sustainable and Reclaimed Wood Products
Another option for your winery construction project might be wood that is certified sustainable. The certification declares that the wood has been produced in an environmentally, socially, and economically sound manner. Green builders often look for this certification.
Reclaimed wood is any wood material that has already been used at least once, making it another great option for sustainable winery construction projects. This is reflected perfectly in a recent project completed by Facility Development Company, which used wood reclaimed from Oakland's Bay Bridge repairs and from the Mare Island's shipyard. The project, Prisoner Wine Co. in Napa, was featured in Haute Living San Francisco's recent round up of Sonoma and Napa wineries with beautiful architecture, for its remarkable nautical mystique and design.
Winery Water conservation and management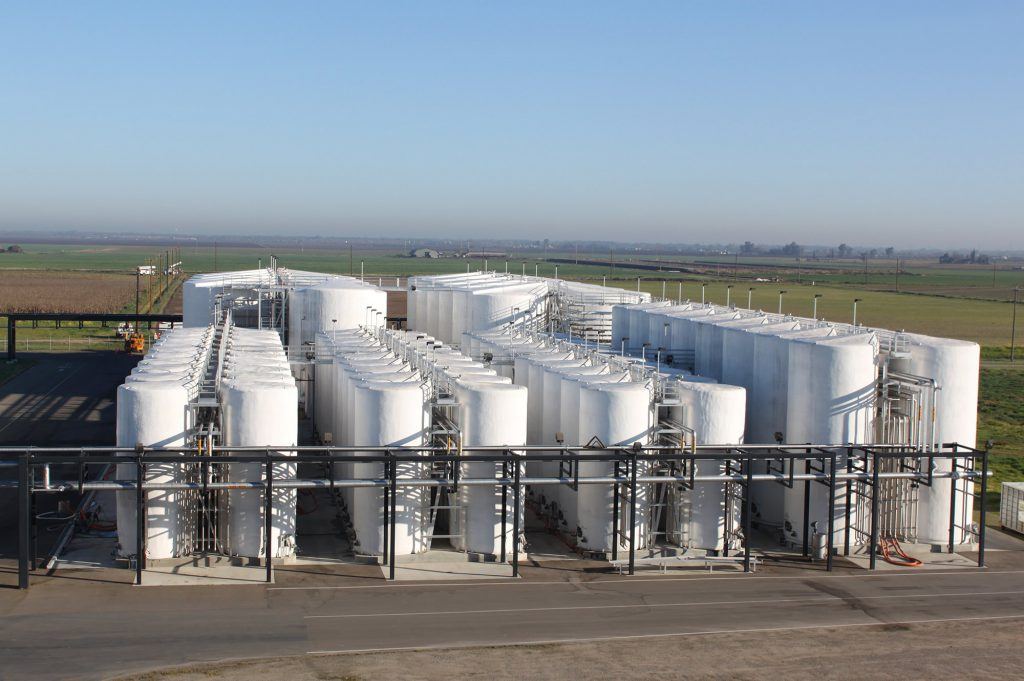 Water conservation and management represents another huge opportunity for integrating sustainable winery systems into your build.
9. Rainwater Harvesting and Reuse
Rainwater catchment can reduce your overall water use. Integrating a rain catchment system into your winery design is a cost-effective way to manage and conserve water at your facility. These types of rainwater harvesting systems can even be added to existing wine facilities looking to improve their water conservation efforts. B Cellars, a FDC project, uses rainwater catchment to protect the watershed.
10. Low-flow fixtures and irrigation systems
Low-flow fixtures in hospitality and administrative areas is a simple, yet effective way for wineries to cut down on water use. In fact, installing drip irrigation has become standard practice for vineyards in many drought-ridden areas like Sonoma and Napa County. These irrigation systems deliver water right to the vines, rather than saturating the surrounding ground with more water than the vines require.
Waste reduction and management systems for Winery Production Facilities
Finally, it's important to consider your waste management and waste reduction when building a new sustainable winery production facility.
11. Onsite Composting for Vineyard
By adding dedicated compost fermentation areas to your winery site design, you can safely compost organic waste, directly benefitting your vines and reducing the waste output of your facility. In addition, using some of the organics to make mulch for your vines will save money and reduce the carbon footprint created by the production and shipping of pre-made mulch.
12. Onsite Wastewater Treatment
Wineries use a lot of water in the production process. Adding your own wastewater treatment plant will create a closed-loop system that will save water and create less waste.
Hire a Design-Build Team with Sustainable Winery Construction Experience
Wineries that partner with a design-build construction firm with experience building sustainable wineries enjoy a head start when it comes to design ideas, sourcing materials, and experience working with them. As a leader in winery design and construction, the general contractors at FDC understand the importance of building an establishment that reflects the highest standard of quality and sustainability. From selecting eco-friendly materials to incorporating energy-efficient systems, our team has extensive experience in sustainable winery design and building practices.
Contact Facilities Development Company today to get your project off to the best start and we'll see it through to completion with expert attention to detail, sustainability, budget, and timelines.