5 Winery Construction and Design Strategies with Growth in Mind 
May 9, 2023
Winery Construction
When you're building a new winery facility, you've made a commitment to yourself, and maybe your investors, to grow over time. With future growth in mind, it can be very advantageous to plan for success by constructing a scalable facility that can be easily expanded when production increases. Implementing a winery construction and design strategy with growth in mind can save you both time and money in the future. In this article, we'll look at every aspect of the design process and provide strategies to help you build a winery that will meet your needs now and as production ramps up and your business grows.
How to Design a Winery with Strategic Expansion Possibilities
When planning a winery construction project, there are several ways to design a facility with future expansions in mind. Here we offer five strategies for designing a scalable winery facility.
1. Winery Site Selection with Expansion in Mind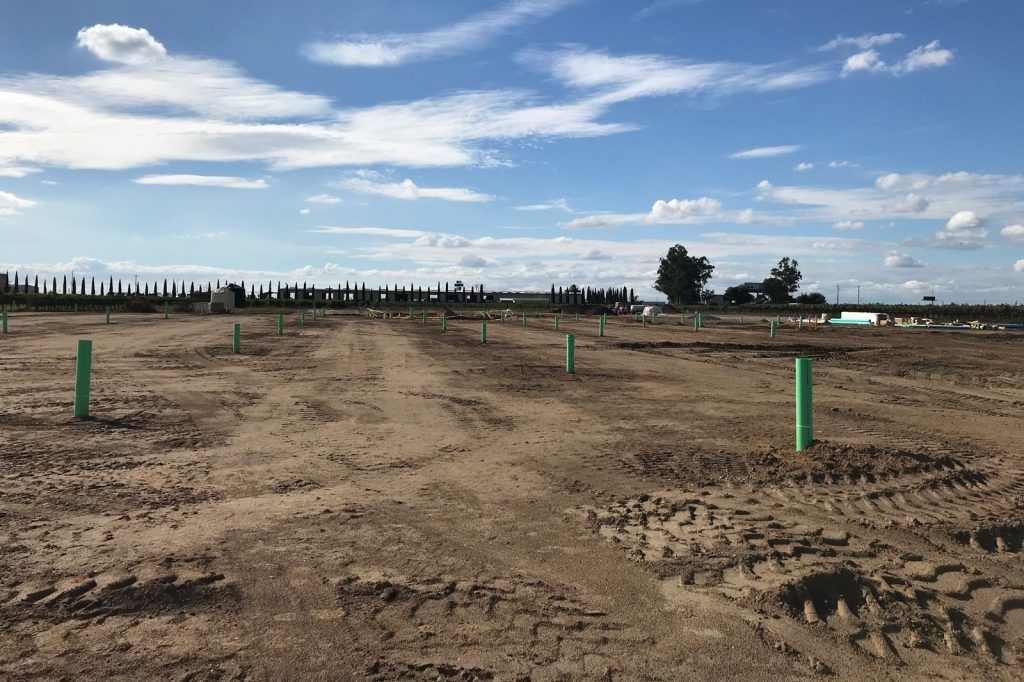 Choosing the best location for your winery will be one of the most fundamental decisions in the success of your establishment. When choosing the best location for your winery, there are several factors that can affect the design and construction process now and, in the future, including:
The history of the terrain
Soil quality
Drainage
Sun exposure
Elevation
Slope or inclination of the land
You can determine all of these factors with a construction survey. This survey will also be used to create a site plan, which you will need to obtain permits and approvals for construction. Your site plan will outline the best locations on your property for structures with regard to access, drainage, utilities, and soil composition. This survey can also help you begin planning for the future of your winery and how to maximize your space for optimal growth.
Whether your production, storage, and hospitality buildings will be adjacent to an existing or new vineyard or not, it's crucial that you have sufficient land for facility expansion. If your vineyard will be adjacent, the vineyard expansion area will also need to be considered. If your facility will have a tasting room, especially if you plan to host large events now or in the future, ease of access for winery guests will need to be considered. Also, you'll need easy access for construction machinery to gain access and for receiving and distribution later on.
2. Scalable Winery Design and Layout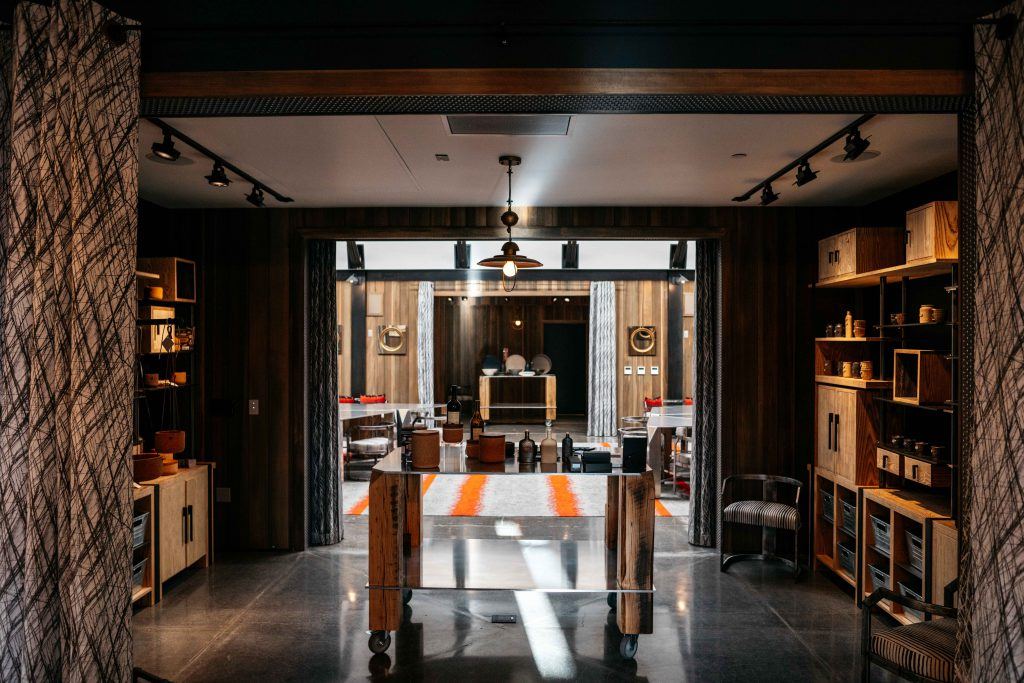 When preparing for a winery construction project, you'll need to know your production goals for the short and long term. You'll want to either design your facility large enough to handle the expected growth or provide an easy way to expand your existing facility or add buildings to accommodate the increase.
Here are a few things to consider when designing your winery facility for scalability:
Staffing: With growth comes the need to accommodate more employees. At a winery this can include staff in front and back of house, vineyard workers, production specialists, executive offices, etc.
Hospitality: To accommodate an increase in winery guests you may need additional bathrooms, parking, commercial kitchen and dining space, visitor's lounge, tasting rooms, private event spaces, etc.
Production: If your winery is looking to maximize your production abilities you will likely need to upgrade your receiving and distribution areas, crush pads, aging, fermenting, bottling, or storage rooms, increase your waste processing system, etc.
Having a more flexible layout gives you more options. As you experience growth and need more production space, you may decide to move your wine cave or barrel room underground, build a separate tasting room, or simply expand the square footage of your production space. Some of the need for increased production may be in response to successful hospitality initiatives and events, which may necessitate more hospitality space. Modular construction makes all of these reconfigurations far easier.
Advantages of Pre-Engineered Metal Buildings (PEMBs)
Pre-engineered metal buildings (PEMB) are pre-manufactured according to your unique project requirements. Once all the steel components have been manufactured, the entire PEMB system is delivered to your commercial construction site and assembled by a construction team onsite. The modular design of these buildings makes expansion much more straightforward, and less costly. PEMBs can offer vast open floor plans and complete customization and easy reconfiguration for any of your winery expansion needs. In addition to providing for easy expansion, PEMBs have the following benefits:
Streamlined Construction Time
Affordability
Low Maintenance Requirements
Durability and Strength
Eco-Friendly
Energy Efficiency
3. Sustainable and Eco-Friendly Winery Design Elements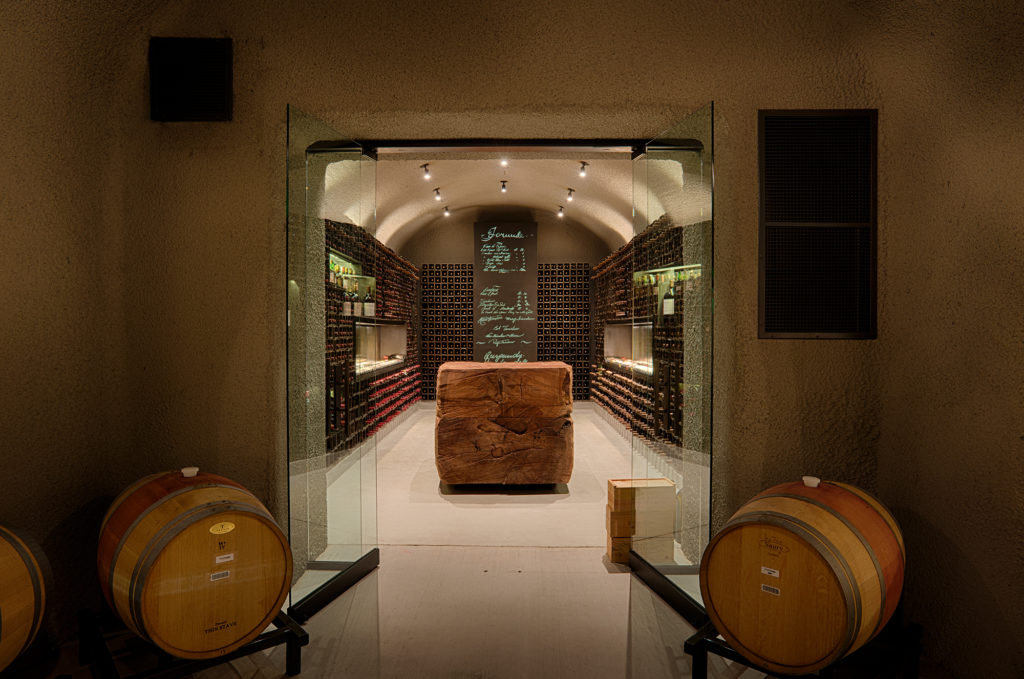 Adding sustainability into the design will see you through future expansions with energy and cost savings while reducing your environmental impact. The three biggest ways to impact your sustainability include:
Sustainable Building Materials
Renewable Energy Sources
Energy-Efficient Systems
Waste Treatment and Management Systems
For a list of 12 ways to incorporate sustainability into your winery facility, read, "Sustainable Winery Design Ideas."
4. Wine Production Technology and Equipment Intergration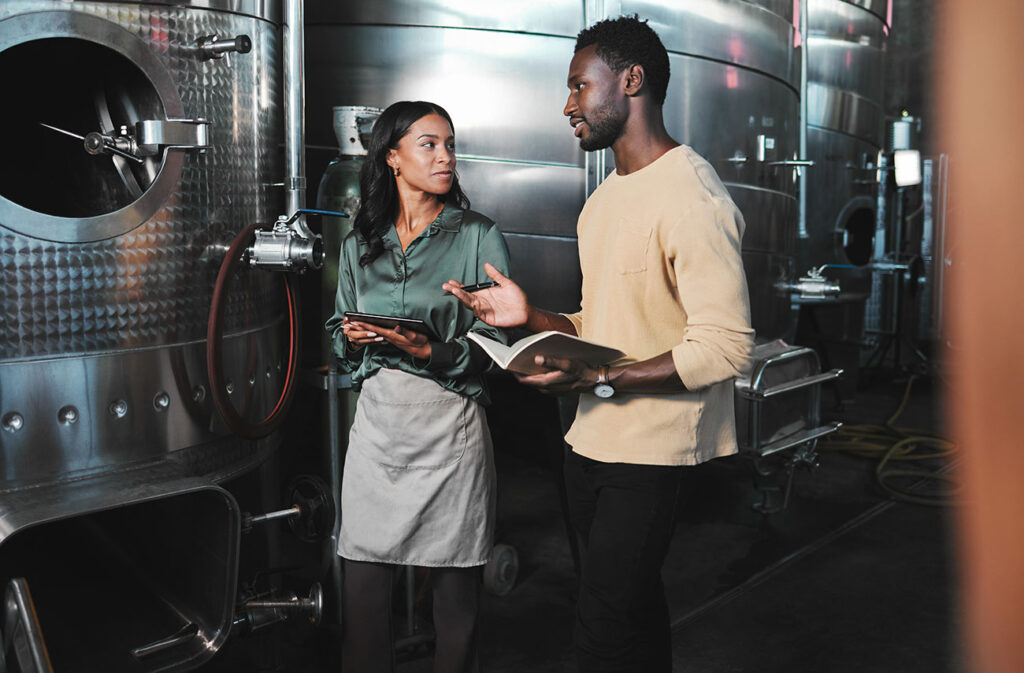 An increase in demand means your wine production facility will likely be required to make room for new equipment and technologies. If you invest in equipment that will last for decades, and continue to serve you as production increases, you can save money in the long run. In addition, equipment that can be integrated with smart technology for smoother, more streamlined operation can also save you both time and money.
5. Wastewater Management Built for Increased Wine Yields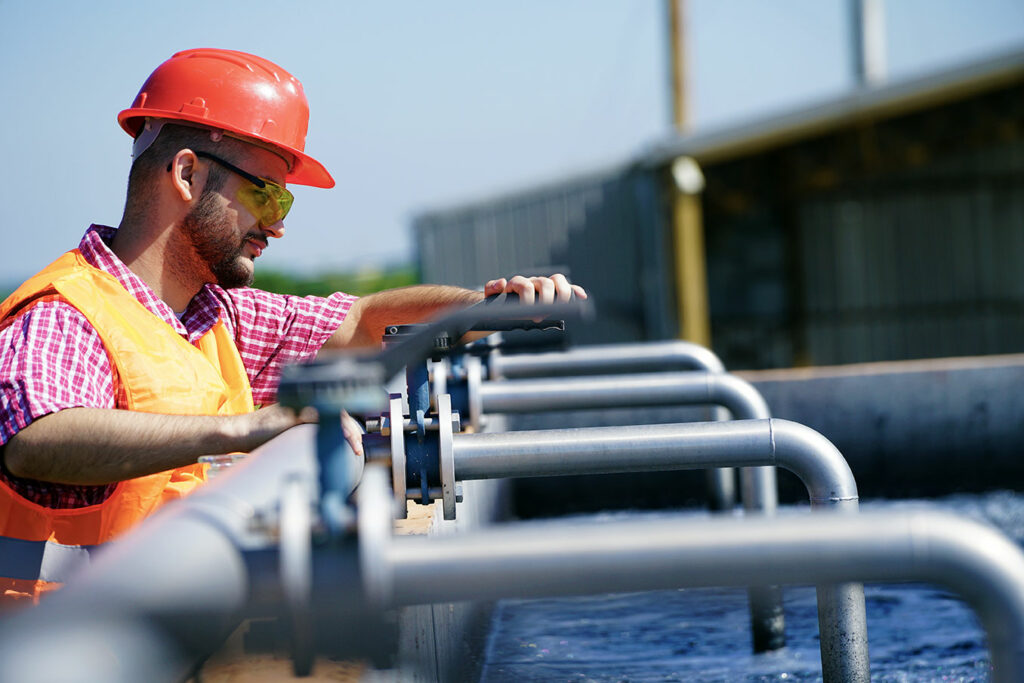 Wastewater management is another thing to think about if you plan to increase production significantly in the future. Building these systems to scale initially might be easier in the long term, but it will take up more space. Waste management regulations for California wineries in particular have become very stringent. The General Waste Discharge Requirements for Winery Process Water order adopted in 2021 follows tiered compliance requirements. That means increased production can put your winery in a higher tier with even stricter regulations. It's a good idea to be well-versed in the succeeding tiers, when you're designing your winery's waste management systems.
Rely on a Winery Construction Team with Years of Experience
Planning for success can save you time and money when it comes time to expand your winery operation. Any future expansion can have an impact on every element of your winery, from site selection, production, and hospitality. Working with a general contractor with years of experience in winery construction can help you navigate the design and construction process. The design-build team at FDC can help make the winery of your dreams a reality. We have proudly worked with over 100 wineries ranging from boutique vintners to state-of-the-art processing plants capable of processing 50 million gallons of fruit annually.
We invite you to browse our portfolio of winery projects and peruse an abbreviated list of our winery projects. If you're ready to get started, give us a call at (707) 523-1722 or contact our team online today.