An Inside Look at Winery Construction Part 1
February 23, 2017
News, Winery Construction
We are proud to be a leading force in Sonoma and Napa County winery construction. Since our founding, Facility Development Company has designed, constructed, and maintained all types of winery facilities. For over 40 years, we have proudly worked hand-in-hand with owners to construct over 100 wineries. Our winery projects range from small boutique facilities which produce only a few hundred cases annually to the construction of a 160-acre state-of-the-art processing plant capable of processing 50 million gallons of fruit annually.
Our Expertise and Experience in Napa County Winery Construction
Anyone with an interest in wine or wine-related businesses knows that Sonoma and Napa counties are the heart of U.S. Wine Country. The people, land, and the wine produced are unique to the extremely beautiful and fertile valleys.
Just as the wine is unique to the region, so are the types of wineries and construction projects. Sonoma County is known as the birthplace of the California wine industry as it is home to both California's oldest commercial and family-run wineries. Wineries have a long-standing tradition in these regions and some of the oldest wineries have been around since 1857.
Understanding this history is helpful to understanding the types of winery construction projects the team at FDC handles and why they're unique to projects in the rest of the country. Because the wine business has been around since shortly after the Gold Rush in California, and demand for the high-quality wines produced in this region have only increased in the 20th and 21st centuries, construction projects can fall into two overarching categories: New facility design and construction and existing facility remodeling, expansion or preservation.
Unlike our wine producing counterparts in the rest of the country, Sonoma and Napa counties have a high need for updating or expanding existing wineries. Conversely, new hubs of wine business buzz like Texas or Oregon primarily need new facilities created.
In addition to the winery itself, as existing wineries expand or diversify their product offerings, there is a new need for hospitality, tasting room, crush pads, and new fermentation space construction.
Winery construction offers a diverse and unique array of projects for a general contractor. A project can be anything from a full boutique winery, wine cave, fermentation facility, culinary center, tasting room, event lawns, market gardens, crush pads, retail operations, barrel storage facilities, state-of-the-art production facilities, and more.
A Few of Our Favorite Wine Cave and Winery Construction Projects
Robert Mondavi Winery
Winery General Contractor In Oakville, CA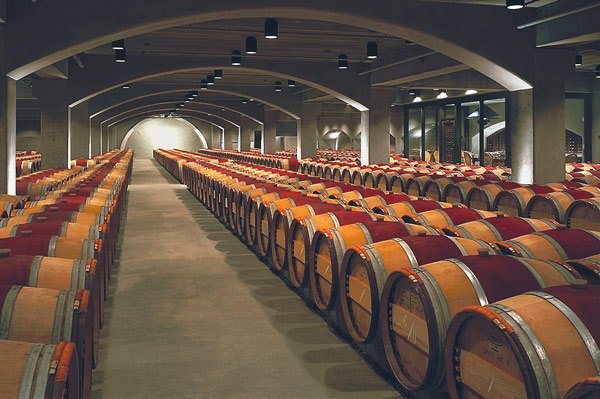 Robert Mondavi teamed up with FDC to create a state-of-the-art facility for producing and barrel aging high-end red wines. We completed a new 76,000 SF expansion of their multi-level winemaking facility based upon gravity flow techniques. This also included construction of new offices and a new wine education center. In addition, a 26,000 SF renovation was completed which included new hospitality upgrades, a new tasting room, and retail operations.
Titus Vineyards
Winery General Contractor Project In St. Helena, CA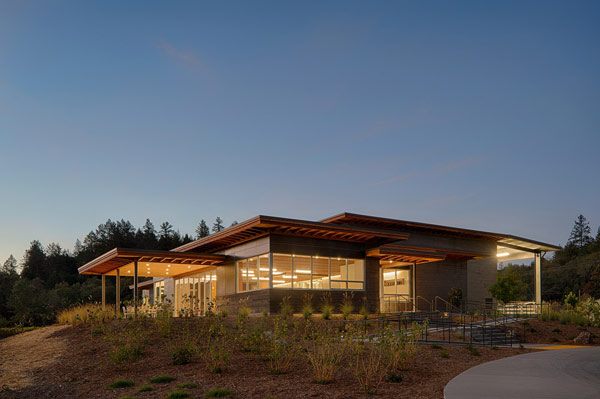 Titus Vineyards teamed up with FDC to construct a 5,000 sq. ft. hospitality facility that sits higher than the surrounding vineyards, allowing for patrons to enjoy gorgeous views of estate vineyards reaching down to Napa River.
FDC also completed a 10,000 SF production facility which houses about 1,000 barrels as well as 15 stainless steel fermentation tanks.
Trinchero Family Estate
General Contractor Project In St. Helena, CA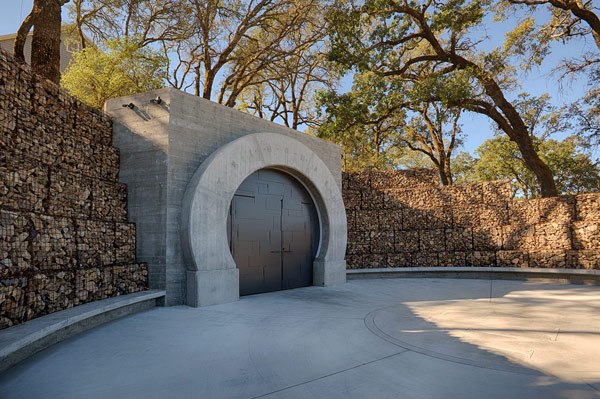 A winery that is a work of art unto itself- FDC teamed up with the Trinchero Family to complete their new Napa Valley Estate. Construction included a 4,300 SF wine cave, hospitality center with a complete kitchen, refrigerated storage room, a state-of-the-art fermentation hall, and a beautiful stone façade temperature controlled barrel room.
B Cellars Winery & Wine Cave
Winery General Contractor Project In Oakville, CA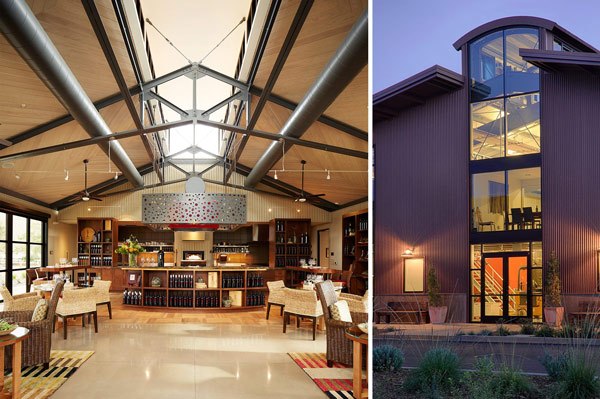 The FDC team managed and constructed the new B Cellars Winery and Wine Cave facility in Napa Valley. This stunning and unique Napa wine experience was built to produce 10,000 cases annually. The newly constructed boutique winery has a culinary center, tasting rooms, event lawns, market gardens, and a 13,000 SF wine cave, a glass elevator to a custom residence and an advanced production facility.
When It Comes to Winery Construction in Napa County, Do As The Romans Do
Winery construction carries with it a multitude of special projects, but in the end choose a general contractor who knows their stuff. Few others can claim the winery knowledge and know-how like FDC can. Follow us on Facebook and stay tuned for more winery construction project highlights and education. If you would like any additional information on FDC's Napa County winery construction services, please call or contact us online today.