6 Tips to Find the Best Winery Construction Company Near You
August 25, 2023
Commercial Construction, Winery Construction, Winery Contractor
In the world of winemaking, uncompromising quality and attention to detail encompasses everything from the grape varietals and terroir to the fermentation and aging processes. With the extraordinary amount of skill and care that goes into the vinification process, it's important that these same principles extend to the selection of a general contractor for your winery construction project. However, finding a builder capable of meeting the standards necessary to create a space that captures your brand, showcases your product, and delivers an unforgettable experience for guests – can feel like an overwhelming undertaking for anyone. With these goals in mind, our guide provides expert tips that will help simplify the process from the start, so you can find the best winery construction company near you.
1. Verify their Credentials
The first step to finding a general contractor for your winery construction project is verifying the credentials of any company you are considering partnering with. This is paramount to ensuring that you're entrusting this project with a qualified, licensed, and insured professional. These credentials stand as non-negotiable prerequisites, safeguarding both the success of the project and the safety of the worksite.
To verify a winery construction company's credentials in California, you can cross reference their licensing number with the California State License Board (CLSB) and even see if any previous clients have registered any complaints against them.
2. Prioritize Experience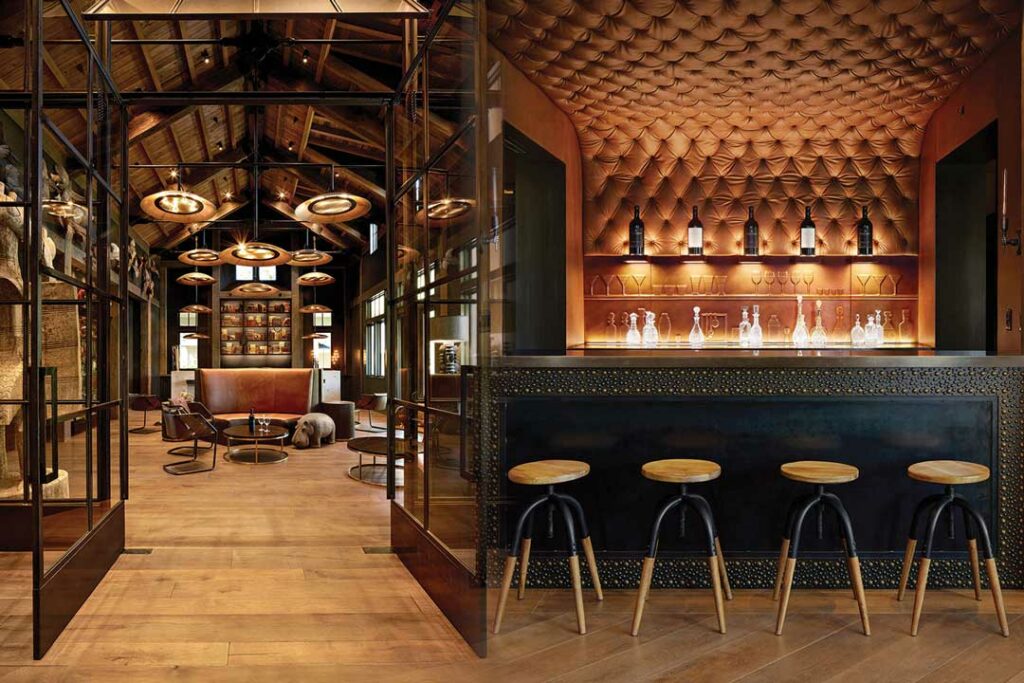 When selecting a general contractor for your project, their level of expertise within the winery construction industry should be a foremost consideration. When you prioritize experience, you're ensuring that your contractor comprehends the unique demands of winery construction from conception to completion. From optimizing wine production facility layouts to delivering exquisite tasting rooms, experienced professionals are equipped to handle the unique intricacies of winery design and construction.
Plus, if they have experience working with other professionals in your targeted industry, they'll be familiar with relevant laws and regulations that they will need to abide by, thus reducing the likelihood of project delays or potential fines. You can learn a lot about a company's experience by asking questions about past projects or browsing their portfolio to learn more about their capabilities and the quality of their work.
3. Do Some Reputation Research
Reputation can be a big factor in what separates the good from the best in the winemaking industry, and the same concept should apply to the contractor bringing your winery into fruition. A contractor's reputation can be a huge testament to the adaptability, expertise, and dedication that the company brings to each project. A winery construction company with a great reputation should be proud to provide you with previous testimonials, and a simple search of their business name online will likely provide unbiased reviews, as well as any publications featuring their previous work.
4. Look at Past Winery Construction Projects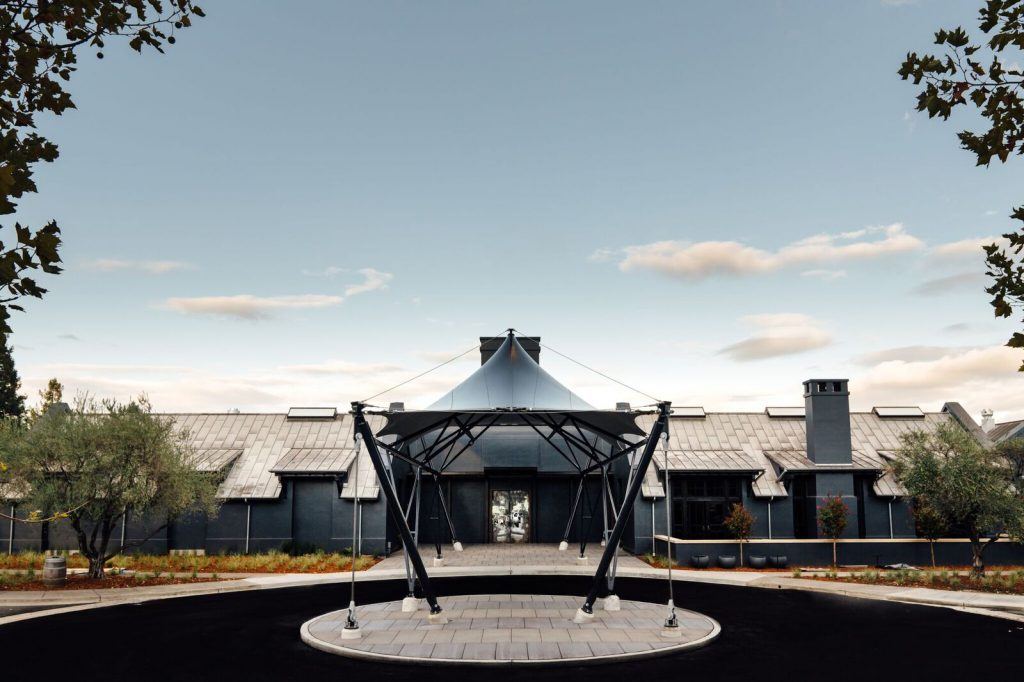 A portfolio stands as a reflection of a winery construction firm's commitment to excellence. Each project will have been chosen to showcase what they deem their biggest accomplishments. By exploring past endeavors, you can gauge whether their style aligns with your vision and if they have the capacity to adhere to your standards.
A good winery construction portfolio will display detailed photo galleries, project features, and descriptions of the process they undertook to construct each facility. While browsing portfolios, your goal should be to analyze the quality of service and design aesthetic a construction company can provide to see if they'll be a good fit.
5. Ask About Contracts
Before choosing a general contractor, you'll want to decide whether to go with a design-build process or a design-bid-build approach. When it comes to new winery construction, these are the most common types of contracts you can expect to encounter and understanding the differences between them is essential to knowing what to expect during your project.
Design-build: Design-build construction is a process that uses the same company for the design, construction, and everything in-between. A design-build team typically consists of a group of builders, architects, and engineers who all collaborate on the project from start to finish and work under one contract.
Design-bid-build: The design-bid-build approach involves hiring an architect to create a design, and then contracting out the rest of the project to independent builders and other construction professionals. Once the design phase is complete, these plans will be "bid" out to multiple contractors and subcontractors who will then submit pricing and other qualifications.
Each option has various benefits to consider, so it's important to spend some time considering which method will work best for you before moving forward with a decision.
6. Value Engineering
Value engineering is a process designed to minimize costs and maximize efficiency, without ever sacrificing quality to ultimately increase your return on investment (ROI). A general contractor that implements these practices will prioritize budget allocation, materials sourcing, and project timelines from the very start of your winery construction project, all with the goal of increasing the value of the finished product. Value engineering focuses on optimizing every aspect of the project and making informed decisions that result in a winery that's efficient, resilient, and stands as a testament to your legacy.
Learn More About Our Winery Construction Services
Verifying credentials, doing thorough research, and asking the right questions are vital elements to finding the best winery construction company for you. At Facility Development Company (FDC), we pride ourselves on our ability to meet and exceed our client's winery construction needs and expectations. With over 40 years of experience deeply rooted in the development of the most infamous wine regions in the world, we understand the importance of delivering an elevated standard of quality. We invite you to browse our portfolio to learn more about what we can offer you.
Feel free to contact us online or give us a call at (707) 523-1722 to speak with a member of our team about your winery construction services.