Design Considerations for Storage Facility Construction Projects 
July 10, 2023
Commercial Construction, Self-Storage
Owning a storage facility can be a reliable way to bring in a consistent income while providing a valuable service to your community. Plus, with the right design considerations, you can increase your return on investment (ROI) by ensuring both you and your customers get the most out of the facility as a whole. In this guide, we will walk you through some of the most essential design considerations for storage facility construction projects to help ensure maximum success.
Design and Aesthetic Considerations for Storage Facility Construction Projects
Storage facility construction is all about balancing beauty and utility to provide your customers with a safe, secure, and mutually beneficial service. From functional elements to aesthetic features, here are some important design aspects worth considering when building a new storage facility.
Indoor vs Outdoor Units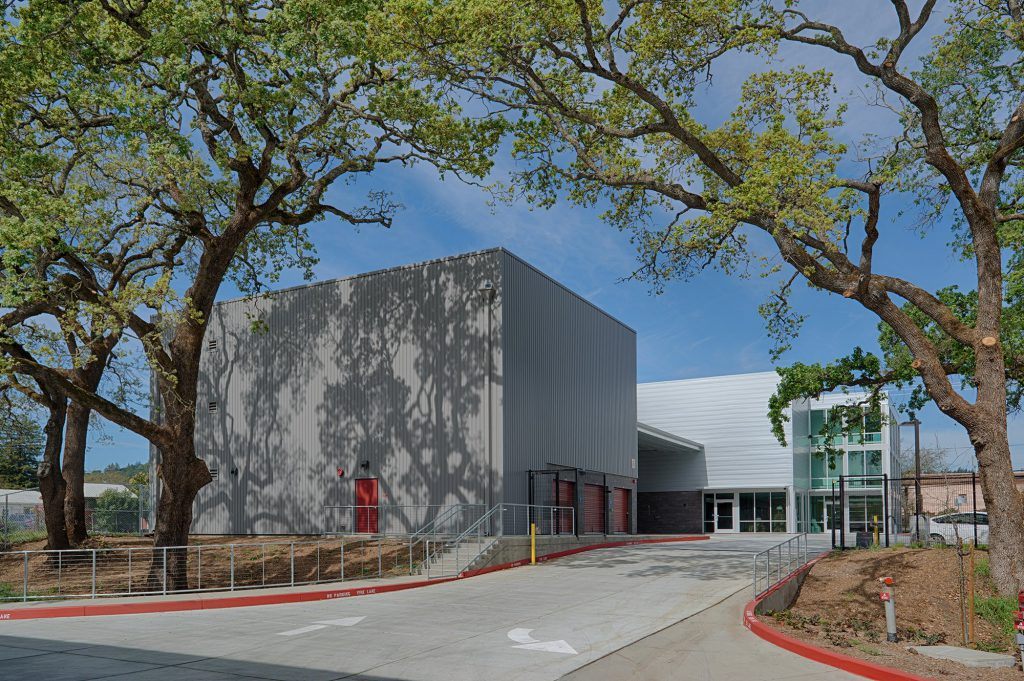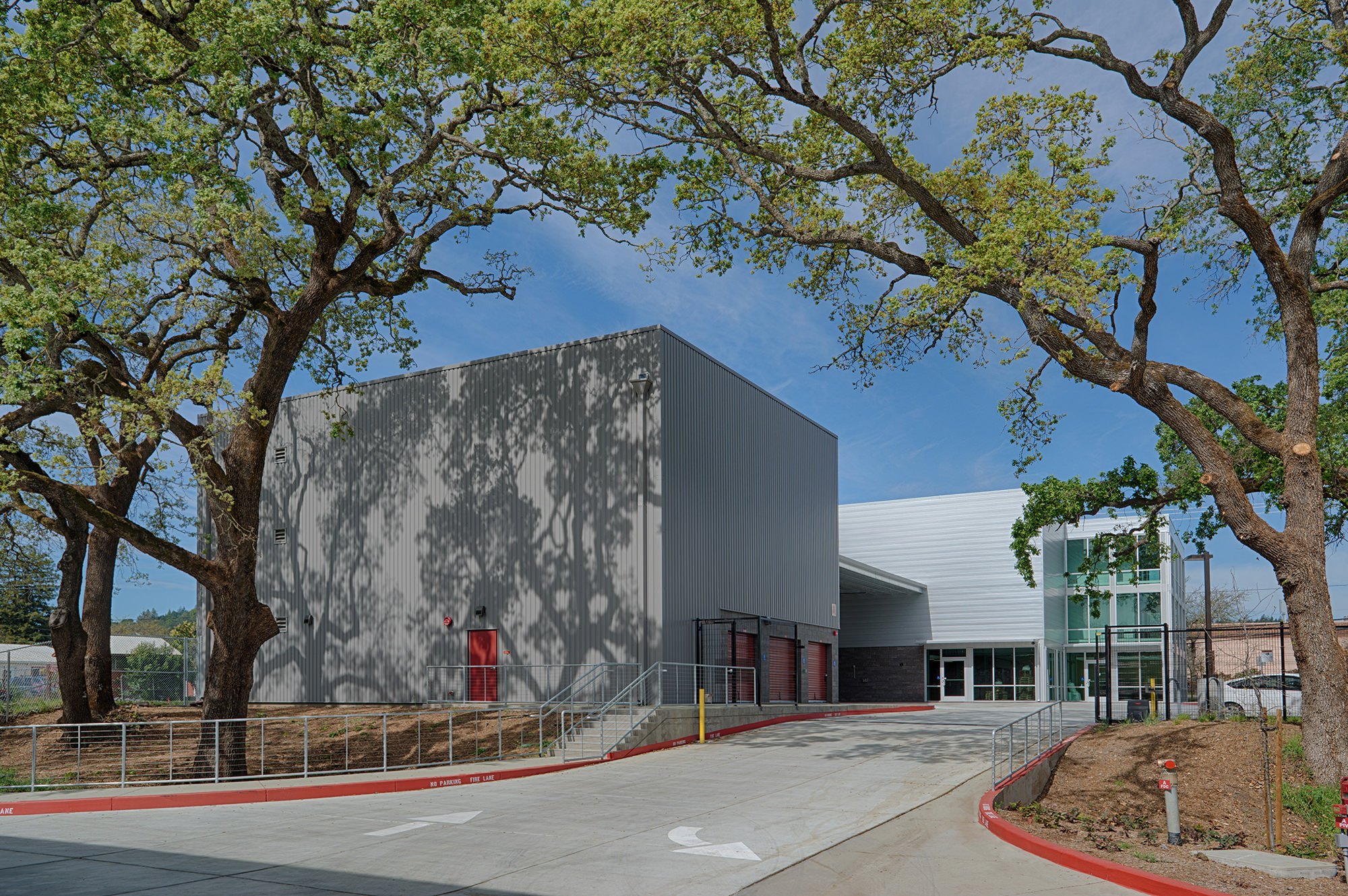 Deciding whether you want to build an indoor storage facility, or an outdoor storage facility is going to be one of your most critical choices. There are benefits to both, so it's important to go over this aspect of functional design with your facility's unique purpose in mind.
Entry and Exit Points
Obviously, every storage facility will need entry and exit points, but where to put them, how big they should be, and how many to have are all important considerations to make. Where to put these access points may depend primarily on the size of your facility, but it's also important to consider the immediate traffic conditions surrounding your property and what would be most efficient for your customers.
Outdoor facilities may benefit from having multiple street access points to reduce the likelihood of traffic backing up while customers enter or exit your property. Meanwhile, considerations of access points for indoor facilities are twofold: street access and building access. All storage facilities should have at least one street entrance and exit big enough to let large vehicles like moving trucks pass through. For indoor storage facilities specifically though, you will also need storage building access that customers can easily navigate through with things like large moving dollies and hand trucks.
Aisles
Aisle size is another factor you should consider when deciding on an indoor vs outdoor storage facility. Much wider aisles will be required to accommodate vehicles in an outdoor storage facility with drive-up access. This will reduce the risk of damage to the facility, as well as accidents on your property. For indoor storage facilities you will need to consider the amount of space required for customers to comfortably and safely load and unload items into their unit.
Single Story vs Multi Story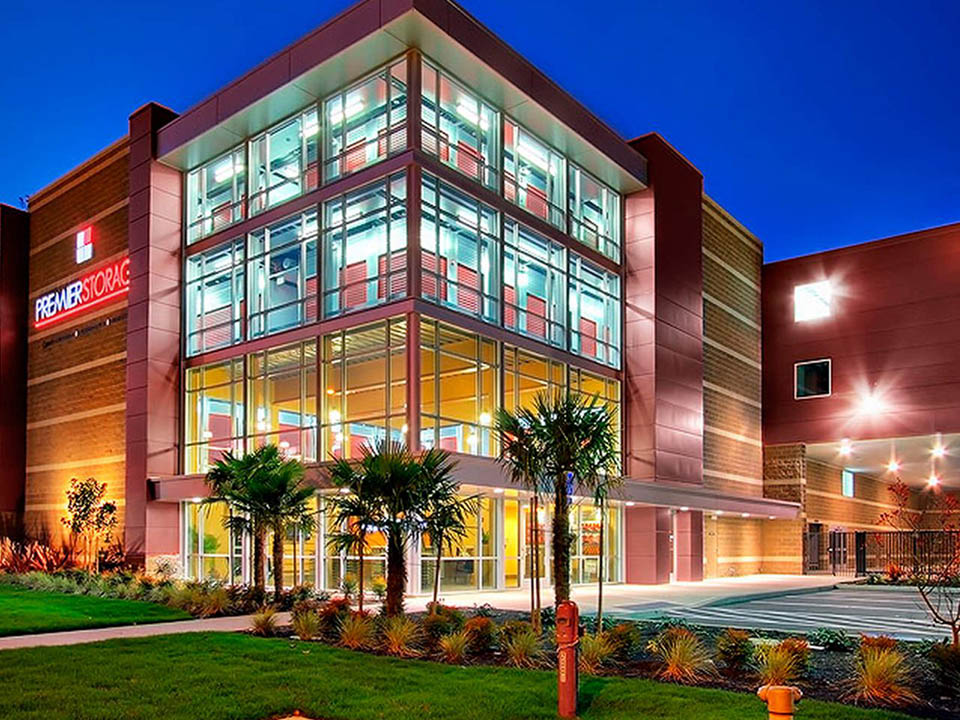 Another aspect to consider in relation to indoor vs outdoor designs is whether you want a single-story layout or a multi-story layout for your storage facility. Multi-story storage facilities require less square footage, but it's important to consider how customers will access these floors and the construction requirements of adding features like multiple elevators.
Security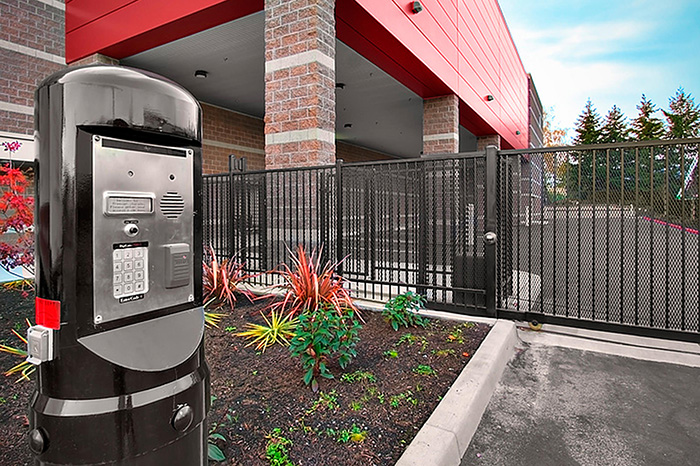 Security is one of the most important parts of any storage facility, both for you, the property owner, as well as all your customers.
Video Surveillance
Integrating a 24-hour video surveillance system throughout the facility can help instill confidence and peace of mind in your customers as well as help reduce the likelihood of crime occurring on your property. Incorporating a security office into your facility design and having personnel onsite is also a great selling point which can level up your occupancy rates.
Lighting
Incorporating ample lighting solution into your storage facility design is another easy way to maximize your security measures and to reduce potential accidents. Light fixtures should be evenly distributed throughout your entire facility, including parking areas, and all entry and exit points. Automatic light features that turn on when motion is detected can help reduce your power usage while still maintaining a safe and secure facility, day and night.
Amenities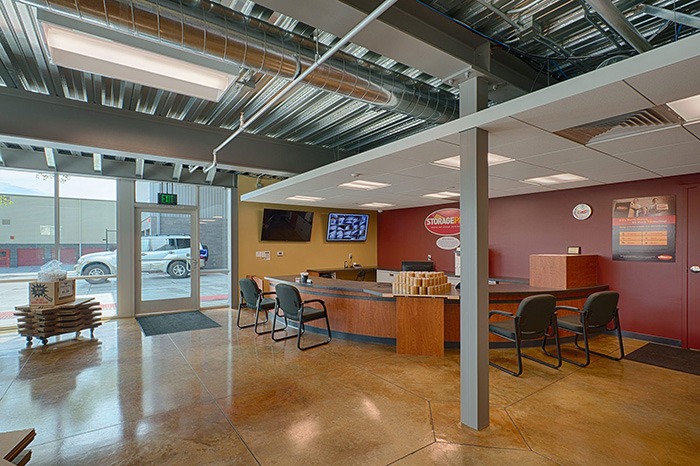 Providing amenities for your customers is a great way to boost occupancy rates and ultimately maximize your ROI during a storage facility construction project.
Climate Controlled Storage Units
There are many amenities you can incorporate into your facility design, including climate-controlled storage solutions. Climate control is a good way to offer protection for your customer's most valuable items like antique furniture, art, or even wine collections. Climate controlled storage units will require fully insulated doors, walls, and roofing to maintain a steady temperature, as well as specific humidity controls such as an HVAC system. When it comes to attracting customers, having these climate control solutions is a great competitive advantage that can increase your occupancy rates and annual revenue.
Retail Space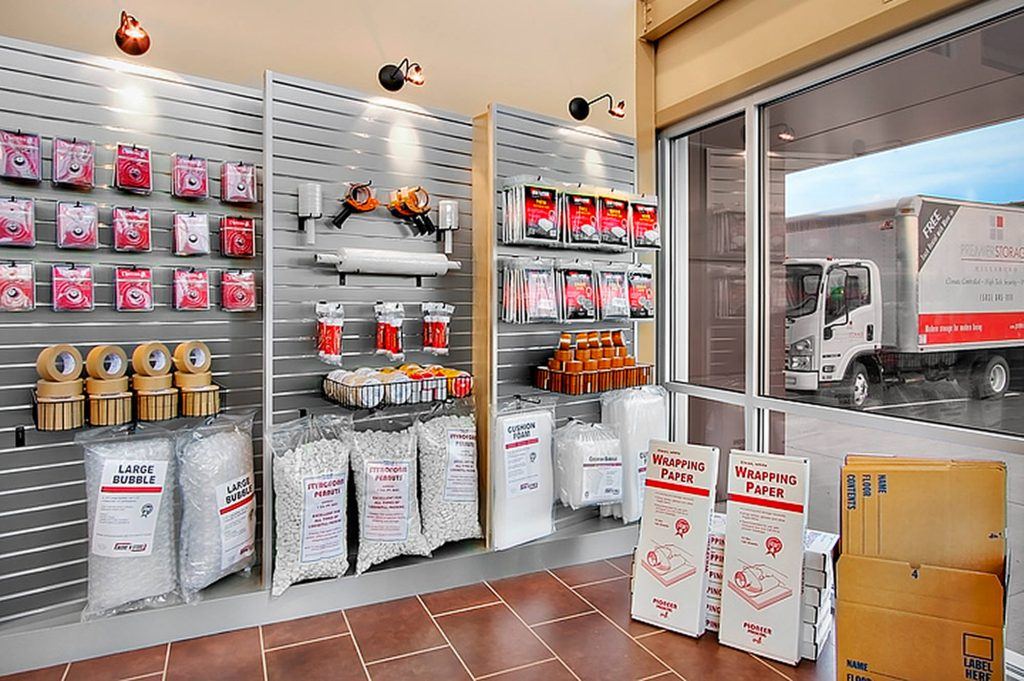 Many storage facilities incorporate retail space into their design so customers can purchase moving and storage supplies onsite. This doesn't just appeal to occupants—it also gives you another avenue for revenue that can also help maximize your ROI.
Vehicle Storage
Depending on local demand, offering vehicle storage for automobiles, motorcycles, RVs, boats, or even personal aircrafts could be another competitive advantage to consideration for your storage facility design. There are multiple storage space options to consider including enclosed vehicle storage for extra weather protection and security, simple canopy-covered spaces, or a mix of both.
Curb Appeal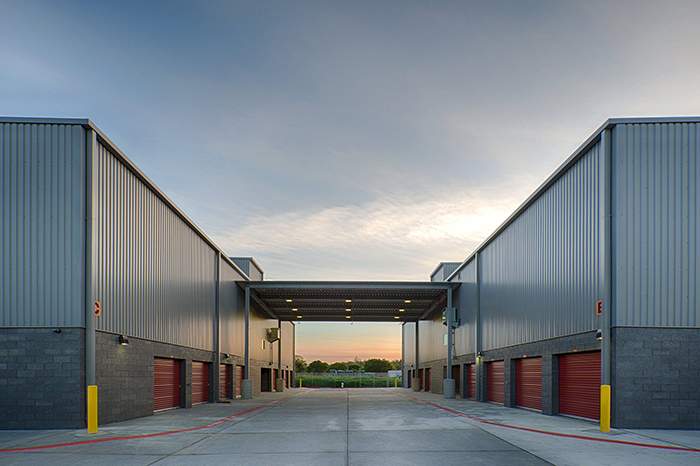 Curb appeal can be one of the most vital considerations when building a storage facility. Long gone are the days of outdated, suboptimal storage facility designs. Now, fresh, functional, and aesthetically appealing design is the way to go.
Branding
When considering the aesthetics of your facility, conveying your branding through thoughtful design aspects is a great way to boost your curb appeal and instill confidence in your facility. Incorporating your brand colors in certain features like awnings, fencing, exterior trim, and entry ways is a sublet, yet impactful way to easily incorporate branding throughout your facility. This kind of branding consistency establishes authority, which can help you stand out from surrounding competition and attract customers.
Sustainability
Approaching your storage facility design with sustainability and energy efficiency in mind is a great way to increase your return on investment both long-term and short-term. Using pre-engineered metal buildings (PEMBs) for storage facilities is one of the most cost-effective and sustainable building methods available. PEMBs are constructed from steel which is one of the most eco-friendly metals you can use in construction. PEMB structures are also extremely durable, naturally weather and pest resistant, and incredibly easy to maintain.
Landscaping
It can seem like an easily forgettable feature for a storage facility, but thoughtful landscaping design can give your property a huge boost in curb appeal and provide a winning first impression to potential customers. While plants and foliage are an essential part of landscaping, so are features such as walkways, benches, and exterior lighting. These more decorative landscaping features can typically be added without much expense, while adding interest to the exterior of your property.
Storage Facility Construction Case Study: Storage Pro Self Storage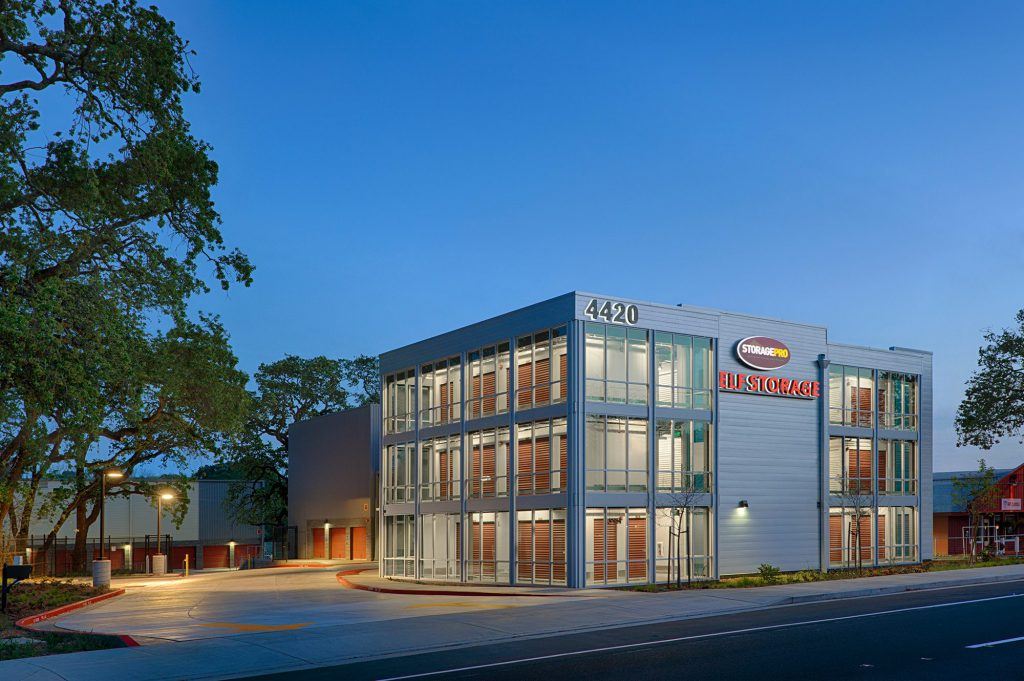 FDC has an extensive portfolio of storage facility construction projects including Storage Pro Self Storage. For this project, our goal was to create a state-of-the-art storage facility that seamlessly combines beautiful aesthetics and branding with functional design aspects that provide the ultimate customer experience. Before completing the facility, the site required some essential improvements including but not limited to, demolition, paving, electrical upgrades, and landscaping with integrated irrigation. This facility encompasses 88,000+ SF, made of three total buildings, including an office, and over 87,000 SF of storage space.
Bring Your Storage Facility Construction Project to Life with FDC
The general contractors at FDC are leaders in the industry of storage facility construction, with over 40 years of experience and a diverse project portfolio . Our team is proud to work with business owners to build facilities that surpass expectations and provide the highest degree of cost efficiency.
Contact Facility Development Company online or by phone at 707-523-1722 to learn more about our commercial construction services.